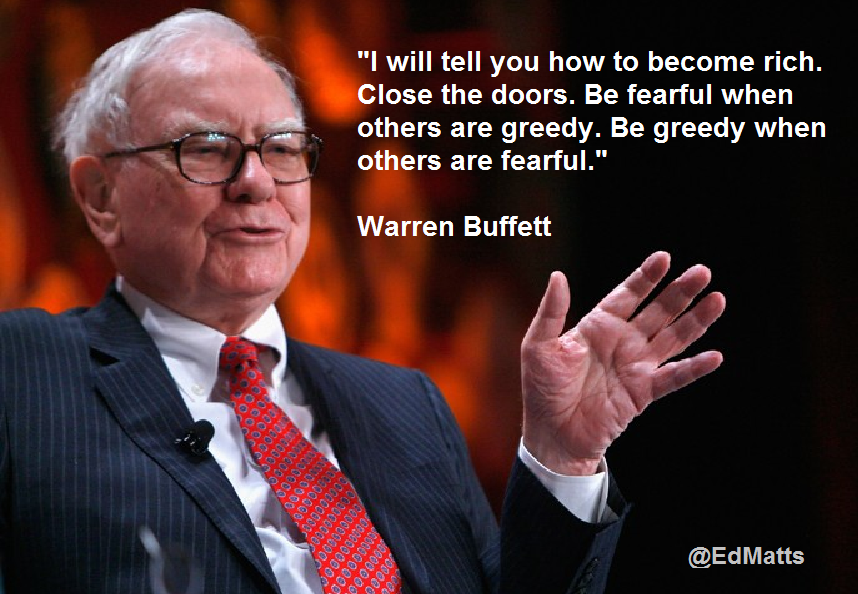 "I will tell you how to become rich. Close the doors. Be fearful when others are greedy. Be greedy when others are fearful." – Warren Buffett
One of Warren Buffett's most famous quotes implied for us to be prepared to invest in a down market and to "get out" in a soaring market.
But with the recent talk of the town being of the declining oil prices, what can the average everydays like me do to capitalize on this situation being at the bottom of the feeding table and what are the things I have to look out for?
*NOTICE the following is not a call for action nor is it a recommendation of investment. It is merely an article expressing thoughts and information.
Oil Prices: The Perils of Bottom Feeding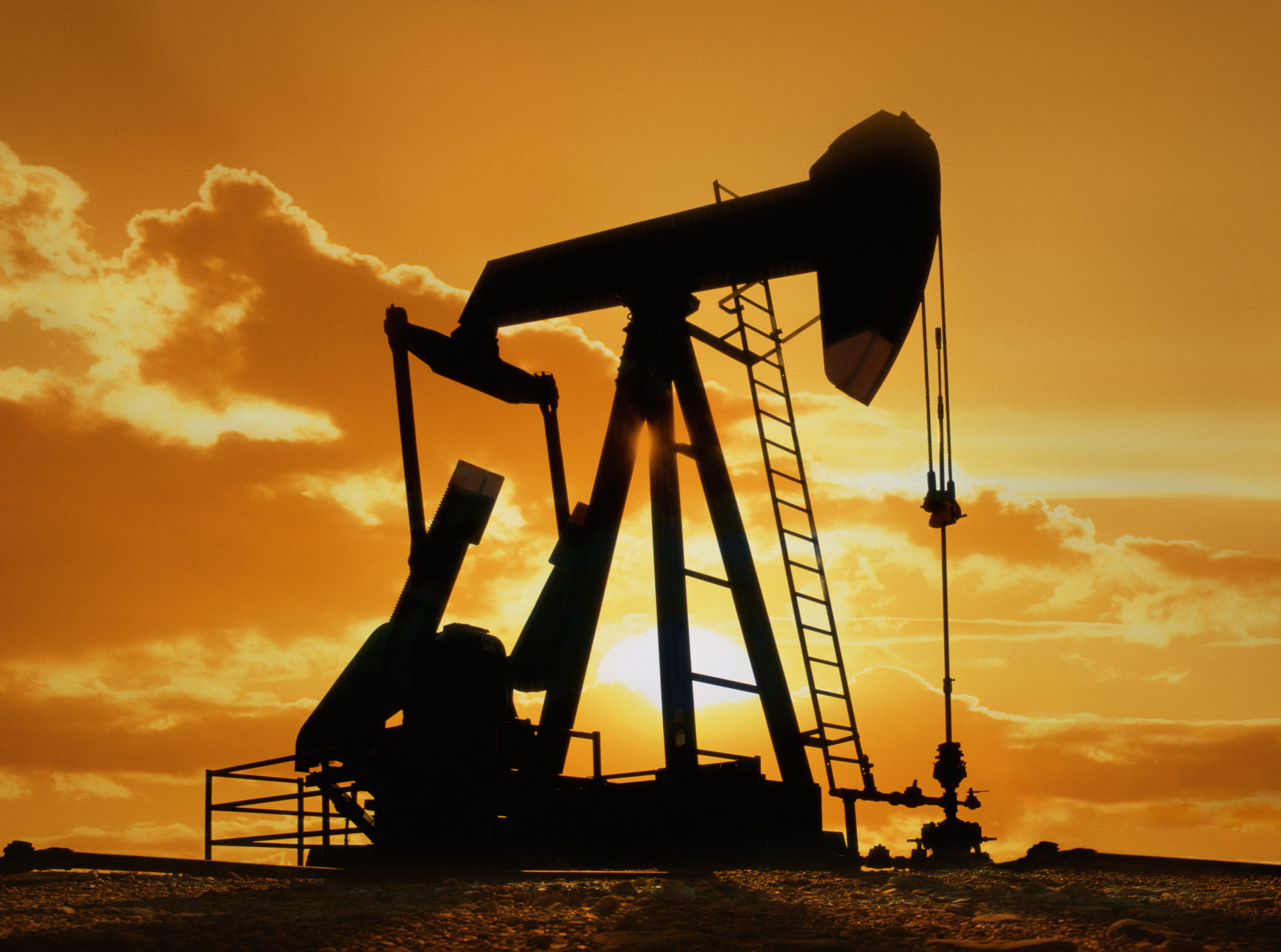 Over the past six months, oil prices have plunged more than 50 percent to below $50 a barrel, their lowest level since before the recession ended in 2009. That's slashed gasoline oil price, triggered thousands of layoffs in the oil patch—and spurred a flurry of bargain hunting among investors who see this as a rare opportunity to buy before prices begin their inevitable way back up. "There is a lot of bottom fishing going on right now," says Dan Dicker, a former oil trader and president of MercBloc, a wealth management firm in New York. "Everybody in the industry realizes that prices aren't going to stay this low forever. The question isn't whether they'll rise, but when."
For those betting on a quick rebound of the oil price, the most direct way to profit would be to buy some physical crude, store it, then sell it at a higher price down the road. Unless you're a big energy-trading company that can afford to lease an oil tanker for a few months, though, that's not really a practical move.
That's where the futures market comes in. Speculators have been trading oil futures on the New York Mercantile Exchange since 1983. Buying a futures contract allows an investor to bet on oil price without having to take delivery of the stuff. This is typically how hedge funds invest in oil. In June, when prices were above $100 a barrel, speculators had accumulated a record long position in oil futures, hoping to profit from rising prices. As oil price tumbled, money managers sold out of their positions, adding momentum to the decline.
Now speculators are again wagering that prices will climb. During the week ending Jan. 13, hedge funds and other big money managers bought the equivalent of 24.6 million barrels on the Nymex, accumulating their biggest bullish position since August.
The futures market, however, can be a dangerous place for even the most sophisticated of individual investors. For one thing, it's volatile. Oil prices regularly swing 3 percent to 5 percent in a day—the kind of moves that make headlines in the stock market. The most aggressive energy hedge funds typically put only 10 percent to 25 percent of their total assets at risk in the futures market. "Even the pros are super cautious," says John Kilduff, a partner at Again Capital, a hedge fund that focuses on energy. Although they think they might be getting a deal with oil prices this low, Kilduff says, trading oil futures is not at all what your average mom-and-pop investors should be doing right now.

That hasn't stopped plain folks from trying. One of the most popular ways for ordinary investors to get into the oil market is through exchange-traded funds. ETFs are bought and sold on exchanges like stocks and track commodity, bond, and stock indexes. Since the end of November, investors have put about $7.3 billion into oil-related ETFs. About $1.3 billion of that has gone into the United States Oil Fund (USO), which invests in soon-to-expire oil futures. That's as much as USO took in during all of 2013 and is by far the most cash attracted by any of the oil ETFs.
Part of what makes USO attractive is its sensitivity to short-term movements in oil prices. But as Bloomberg Intelligence analyst Eric Balchunas wrote in a recent report, the benefits of USO pretty much end there. Over the long term, its correlation with oil prices falls apart because of the high costs associated with managing positions in the futures market and having to continually roll over contracts that are set to expire.
Since it began trading in April 2006, USO has lost almost 75 percent of its value as of mid-January, while the spot price of oil is down 26 percent. In 2009, when oil prices jumped 78 percent, USO returned just 14 percent. John Hyland, chief investment officer of USO, says the fund is a "tactical trading vehicle predominately used by professional traders," and not meant to be a buy-and-hold investment.
Kilduff says USO is a worse idea when oil prices are expected to rise, as they are now, and short-term prices are lower than long-term prices. Under those conditions, when USO closes out the contracts it owns each month and buys new ones, it ends up selling lower-priced oil and buying more expensive oil. As of Jan. 20, crude for delivery in March was trading about 40¢ a barrel higher than crude for delivery in February. "Right now it's a particularly difficult situation to be invested in oil ETFs," says Harry Tchilinguirian, head of commodity markets strategy at BNP Paribas.
ETFs that buy shares of energy companies often have lower costs because they avoid dealing with complex derivatives. They also tend to capture a larger share of the increase when oil prices rise. The Energy Select Sector SPDR Fund tracks large oil and gas companies such as ExxonMobil and Chevron. In 2009, when oil prices jumped 78 percent, the fund gained 22 percent.
Bobbie Munroe, a financial planner in Havana, Fla., says she's directing clients to a Vanguard Energy ETF that buys shares of oil and gas producers, as well as pipeline operators and refiners. Its annual dividend was almost 2 percent over the past 12 months, so investors get at least some return. Her clients have asked her about commodity ETFs, but she cautions against them. "Those are just fancier ways to lose more money," she says.
Another strategy is to invest in the bonds of oil companies rather than their stocks. The U.S. shale boom has been funded by large amounts of debt, much of it rated below investment grade. Over the past three years, junk-rated energy companies have issued about $90 billion in debt. A lot of those companies were spending more money than they were bringing in even when oil prices were high. Cheap oil only makes that problem worse. "Not all of those companies will make it," says Chad Mabry, an oil analyst at the investment bank MLV & Co.
Some will. Timothy Parker, a partner at Regency Wealth Management in Ramsey, N.J., has spent the past few months poring over the bonds of some of the most indebted U.S. oil producers. He's getting ready to buy. "There's a lot of ugly stuff out there, but I was surprised by how well some of those bonds have held up," he says.
The bottom line: With oil prices down more than 50 percent over the past six months, bargain hunting is tempting—and as risky as ever.
This article first appeared on Businessweek
and this is the time i bring you to two other famous quotes:
"You get recessions, you have stock market declines. If you don't understand that's going to happen, then you're not ready, you won't do well in the markets." – Peter Lynch
"Investing should be more like watching paint dry or watching grass grow. If you want excitement, take $800 and go to Las Vegas." – Paul Samuelson
Invest not to earn a quick buck from the recent oil prices, invest because you know what is about to happen. Invest not for a bargain, but for the long run.